Alternative Energy Financing, Renewable Power Financing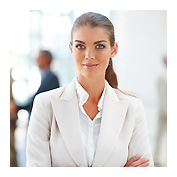 Commercial Funding International, LLC ("CFI") is a boutique commercial mortgage brokerage and consulting firm. One of our unique market niches is USA and International Alternative Energy Financing, ranging from $5M to $500M and larger. We serve through our mission to be a catalyst to help achieve timely funding results for our Clients.
Regarding our mission, CFI is motivated to help companies with projects with proven, cost-effective technologies that can reduce the impact of global climate change, improve air quality, stabilize the electric power grid, better help meet growing electricity demand and lessen our dependence on fossil sources.
ALTERNATIVE ENERGY FINANCING, RENEWABLE POWER FINANCING TYPES:
Algae to Biofuel Plants
Anaerobic Digestion Plants
Biodiesel Plants
Biomass Plants
Liquefied Natural Gas (LNG) Projects
Solar/Photovoltaic Plants
Waste to Energy Plants
Wind Farms
Other Green Renewable Energy Projects, Geothermal, Hydroelectric, etc.
Our Lenders and Lender/Investor underwriting sources prefer that a Client have at least 10% in cash invested in the project already or proof they have it available to invest. Otherwise, our sources may be able to bootstrap the financing of the project with 1) a Joint Venture Program; 2) Debt financing and Equity Capital; or 3) financing based on Contract Funding (please see below).
The good news is that your project may fit one of our Lender's programs where the Developer can finance up to 100% of the costs of its project, limited only by the project's ability to generate a cash flow stream that is sufficient to cover the debt amortization and operating expenses; a beneficiary of the project (e.g. an Off-take purchaser) with an investment-grade credit rating (S&P/Moody's rating of BBB or better) must give contractual assurance for the required portion of the cash stream from the project. (In some cases, it may be possible to use a credit enhancement to upgrade to an investment-grade credit.) This is not take or pay. Take or pay stipulates after the products are produced, then they are sold. Our Lender requires an Off-taker agreement to be in place at engagement that requires indemnity on the capacity payment for the entire term of the contract.
Renewable Energy Financing-- Sale-Lease Back Finance Program
Sale-Lease Back Finance Program for financing Renewable Energy Projects
(Wind, Solar, Bio-Mass, Hydropower, Geothermal, and certain Bio-Fuel Projects).
$25M Minimum Funding Request Requirement
For both USA and International projects (USA-friendly countries)
For either shovel ready development projects and existing projects
Fully capitalized lease for the term of the Power Purchase Agreement (PPA) or off-take agreement (at least 10 years; preferable is 20 years or longer)
Credit underwriting is based on the credit worthiness of the PPA or off-taker (with a BBB credit rating or better); may be able to do an insurance wrap as well
Funding of up to 100% of the capital needed for the project (provided the project cash flows at the required ratios)
Transfer of all assets to operating company once all lease payments have been paid free and clear (for minimum transfer fee)
Low capital cost (beginning rate in the 4.5%-7.5% depending on credit rating of PPA/Off-taker)
Time to Closing-60 to 90 days
Prefer take-or-pay PPA or off-take agreement **
1.5 DCR or better
Client has to have an experienced Management Team
**The off-take agreement is in a take-or-pay format or there is a rated insurance company or bank payment guarantee that will insure the payment performance of the off-taker. Our source can potentially assist in the structure of the PPA or off-take agreement so that it is an acceptable off-take agreement. Also, our source has assisted in the development of certain insurance company coverage that will insure payment of the off-taker (therefore making a take and pay agreement into a take or pay off-take agreement)
Also, our source can do any type of real estate projects that have a long term lease; 20 years or more that is guaranteed by a BBB credit rating or better or insurance company or bank guarantee.
They may be able to use the existing third party reports that have already been obtained. Once the project has been reviewed and the Lender is on board with the project, then the Lender/Investor underwriting group that CFI is direct to will ask for an engagement agreement, along with a fully refundable retainer deposit.
The above outlined program is subject to change in regard to rate and terms and other conditions.
BROKER INQUIRIES ARE WELCOMED AND APPRECIATED.
IMPORTANT: If you are serious about securing funding, please email us a 1 to 5 page Executive Overview or feel free to call us first.
Commercial Funding International, LLC
Mr. Jerry O'Neill, Managing Member
"Real. Smart. Funding Solutions."
Office: (503) 245-2789
E-mail: info@commercialfundinginternational.net
Commercial Funding International and CFI are a Trademarks of Commercial Funding International, LLC.
Home Page | CEO Letter | Company | Contact Us | Developments | International | Joint Venture | Private $$$ | Real Estate